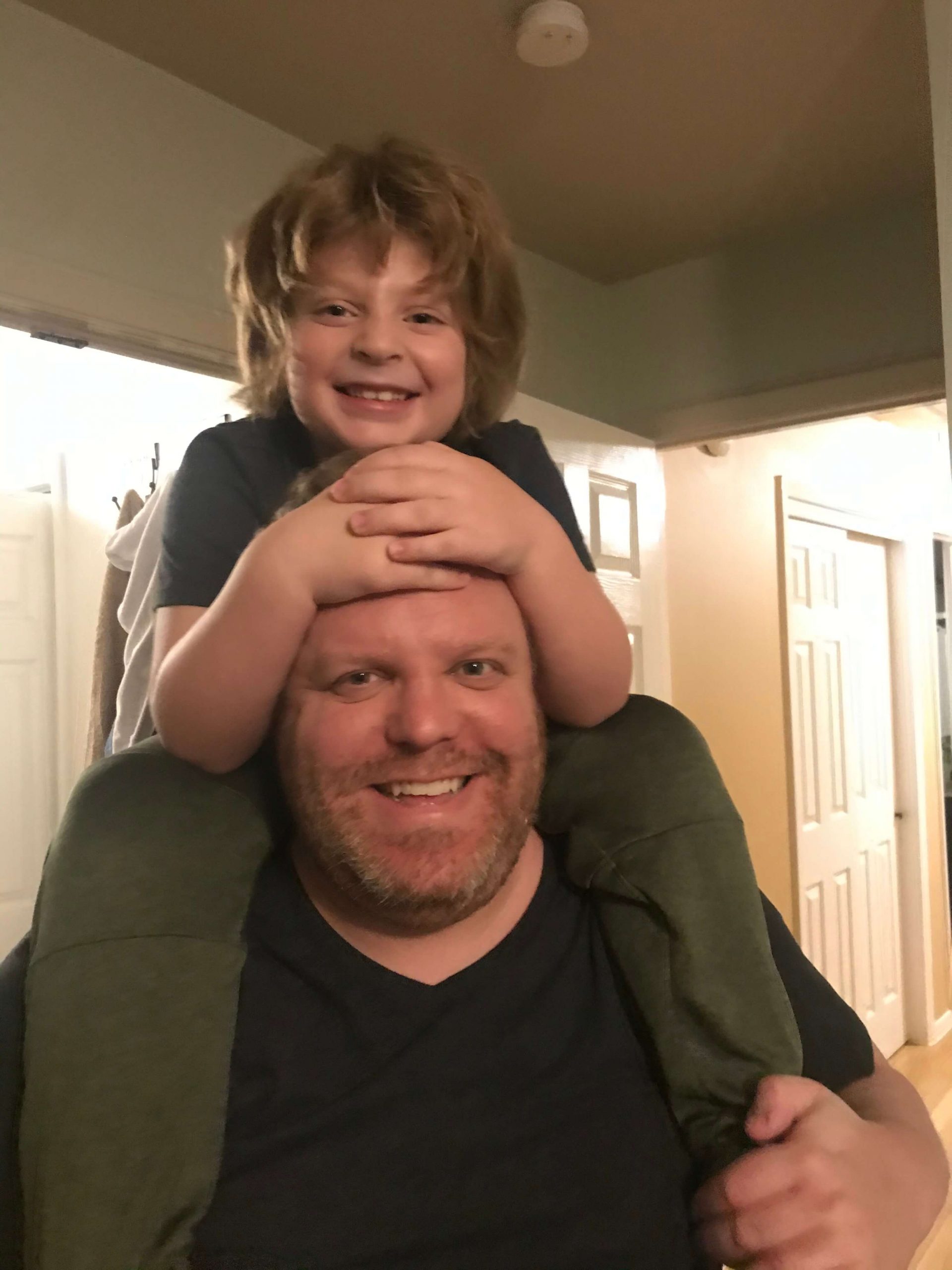 Benjamin Adam Samuels
Principal Investigator
Ben first studied Neuroscience as an undergraduate at Johns Hopkins. In 2006, he received his Ph.D. in Neurobiology in the lab of Li-Huei Tsai at Harvard. He then moved with Dr. Tsai to MIT and remained in the lab for one year as a postdoc. One of Ben's projects with Dr. Tsai demonstrated that Cdk5-dependent phosphorylation of the MAGUK family member CASK is important for synapse development. Ben then joined the lab of Rene Hen at Columbia as a postdoc. In 2012 Ben received a K01 award from NIMH and became a Research Scientist at the Research Foundation for Mental Hygiene (RFMH). One of Ben's studies at Columbia/RFMH demonstrated that Serotonin 1A receptors in the dentate gyrus are necessary and sufficient for the beneficial effects of fluoxetine on behavior. In September 2015 the Samuels Lab opened in the Department of Psychology at Rutgers University-New Brunswick. The lab has received funding from NIMH, NINDS, NIA, and the Brain and Behavior Research Foundation.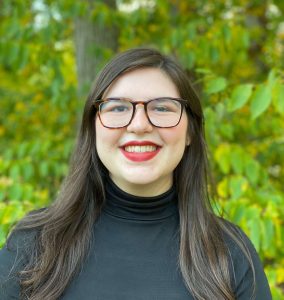 Allyson Bazer
Graduate Student
Ally is a third-year graduate student in the Behavioral and Systems Neuroscience PhD Program at Rutgers University. She graduated from Rutgers University summa cum laude with a BA in Psychology and a minor in Biology and Creative Writing. Her senior thesis explored the impact of chemogenetic manipulation in the dentate gyrus on the behavioral response to antidepressant treatment. She is the recipient of the Marilyn L. Shaw Award for Most Research Promise and the Henry Rutgers Scholar Award. Ally's main research interests center on the application of animal models to study complex human behaviors and their dysfunction. Specifically, she is interested in the neural circuitry that underlies the stress response, and how this circuitry is altered in mood disorders such as depression and anxiety. Under the guidance of Dr. Benjamin Samuels, she is employing chemogenetic techniques to investigate these questions. When she is not in lab, Ally enjoys creative writing, going on adventures with her siblings, and playing with her cats.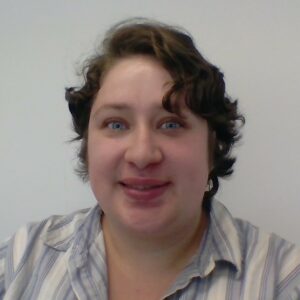 Dr. Kat Denney is a postdoctoral researcher in the Samuels and Roepke Labs. They began their research career as an undergraduate in the lab of Dr. James Curley at Columbia University, where they studied oxytocin and vasopressin signaling in mouse social dominance hierarchies. Kat completed their PhD at Stony Brook University in the lab of Dr. Jessica Tollkuhn at Cold Spring Harbor Laboratory. Their thesis work focused on sex differences in gonadal hormone receptor expression in the brain across several rodent species, as well as another project on sex differences in hippocampal transcriptional responses to acute physiological stressors. In the Samuels and Roepke labs, Kat is excited to study the effects of gonadal hormone-sensitive neurons on motivated behaviors after chronic stress. Kat is passionate about inclusive undergraduate education and will join the Rutgers INSPIRE Fellowship program in Fall 2023.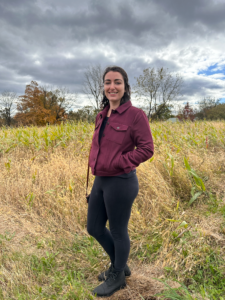 Jillian Sucher
Graduate Student
Jillian is a second year PhD student in Behavioral & Systems Neuroscience. She graduated with an MA in Psychology from the New School where she studied the therapeutic alliance and autobiographical memory. After graduating, she had career as a substance use counselor and in the admissions department at an eating disorder treatment center. In addition, she conducted research at the Palestinian Neuroscience Initiative (PNI) and Rutgers Medical School studying trauma, mood disorders and binge eating disorder symptoms in rodents. These experiences filled Jillian with passion and curiosity to study the etiology of mood disorders to ultimately improve clinical outcomes. This led her to Dr. Samuels Lab. Now she studies behavioral microstructures and the neural circuitry associated with stress and mood disorders using machine learning and computational approaches.
Alumni – Postdocs and Research Faculty
Mimi Phan, PhD | Research Faculty 2017-2022
Pu Hu, PhD | Postdoc 2017-2019
Alumni – Graduate Students
Isabella Maita, PhD | Received PhD in May 2023
Andrew Dieterich, PhD | Received PhD in May 2021
Christine Yohn, PhD | Received PhD in May 2020
Ashley Han | Lab Manager/Technician 2022-2023
Tonia Liu | Lab Manager/Technician 2020-2022
Mark Gergues | Lab Manager/Technician 2016-2018
Zammam Saad | Lab Manager/Technician 2015-2016
Amlaan Parida | CBN Honors Thesis (2023)
Kiyeon Chae | Biology Honors Thesis (2023)
Aayushma Patel | Psychology Honors Thesis (2022)
Neeha Patibanda | Psychology Honors Thesis (2022), Shors Award
Bobby Reisler | Psychology Honors Thesis (2022)
Ria Soni | CBN Honors Thesis (2022)
Ivana Nikodijevic | Psychology Honors Thesis (2021)
Karina Stech | Psychology Honors Thesis (2021)
Sandra Ashamalla | CBN Honors Thesis (2020)
Allyson Bazer | Psychology Honors Thesis (2020), Shaw Award
Tonia Liu | Exercise Science Honors Thesis (2020)
Debbie Ma | Honors College Thesis (2020)
Taylor Anthony | Psychology Honors Thesis (2019), Shors Award
Emma Diethorn | Psychology Honors Thesis (2018), Shors Award
Alex Garino | Psychology Honors Thesis (2018), Shors Award
Sophie Shifman | Interdisciplinary Honors Thesis (2018)